Teenage dating violence statistics australia news
Domestic violence in Australia—an overview of the issues – Parliament of Australia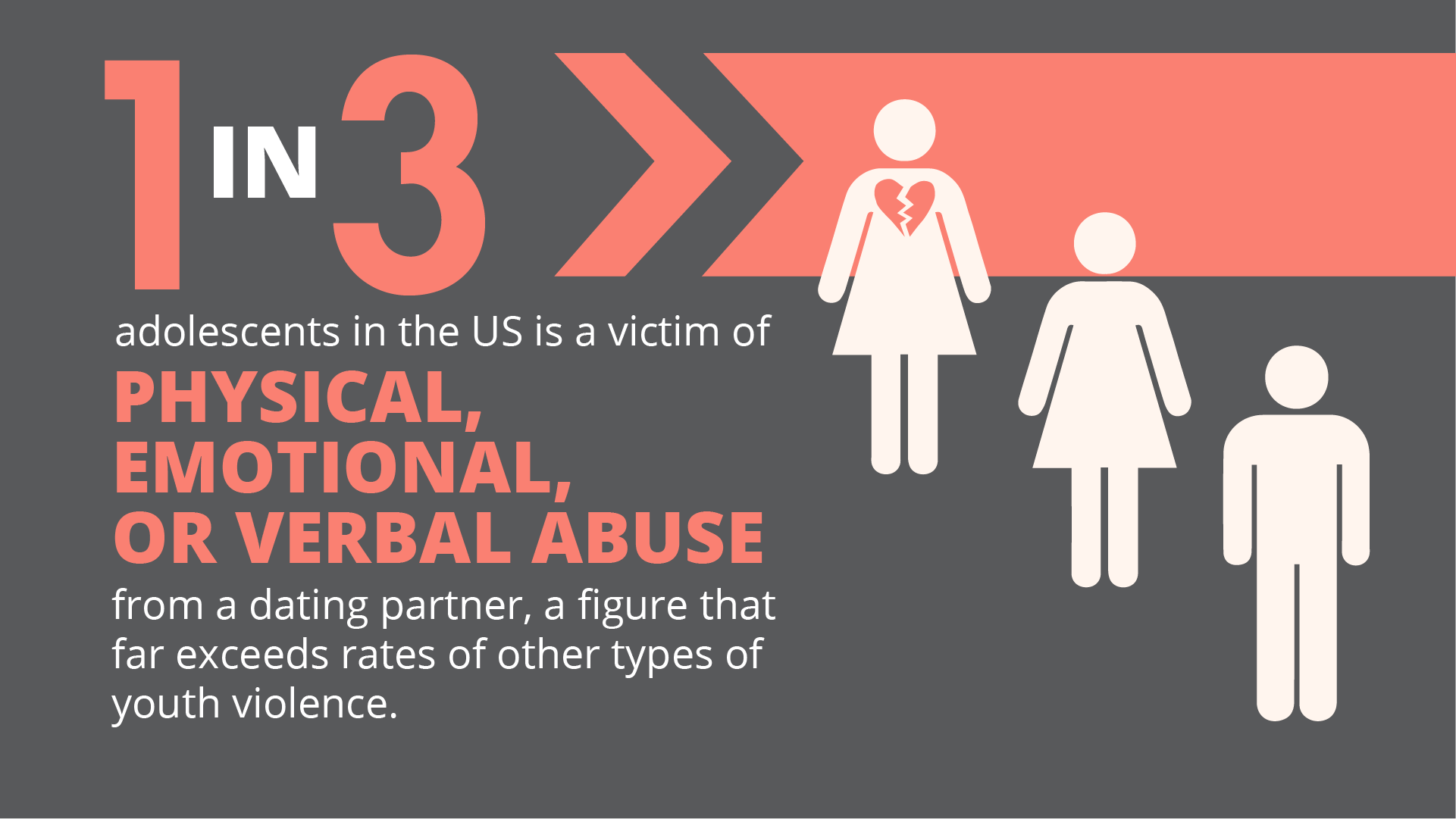 Figures from the NSW Bureau of Crime Statistics and Research show a Boys were responsible for domestic violence incidents last year, while 'You welcome them with hatred': Malala's disappointment at Australia. Welfare workers in regional Western Australia say young teenage girls who get beaten by boyfriends think it is ''normal'' because domestic. Among victims of child abuse, 40% report domestic violence in the home 1 in 4 dating teens is abused or harassed online or through texts by their partners.
Indigenous women are 32x more likely to be hospitalised due to family violence than non-indigenous women. Domestic and family violence is the leading cause of homelessness for women and their children.
Specialist Homelessness Services — Most women leaving a violent relationship move out of their home. Australian police deal with domestic violence every two minutes. Women seeking support for partner violence are most likely to ask friends or family for help. Data on workplace harassment also shows the importance of employers creating safe workplaces for women.
Find out more about our Workplace Accreditation Program.
DOMESTIC VIOLENCE STATISTICS
Preventing violence against women in the workplace An evidence review: Victorian Health Promotion Foundation. The Social Research Centre. Sometimes known as revenge porn, research shows that image-based abuse has significant negative consequences for the mental health of victims and survivors.
Domestic and family homicides declined between and Rates of domestic violence homicides by perpetrator over time. However, data on police reports of domestic violence shows the opposite trend.
Domestic violence statistics, rates & figures | White Ribbon Australia White Ribbon
Domestic assault in NSW has risen from a rate of perpeople inreaching a high of incidents perpeople in 28, incidents. This represents a 2 per cent increase in the five years up to mid Similarly, reports of family violence incidents in Victoria have been increasingly steadily sincewith an 8. Domestic violence-related assaults over time in NSW. The Victorian Royal Commission report said it was not clear whether the prevalence of family violence was increasing, but it noted that greater reporting of family violence had led to an increase in incidents being recognised.
Expert opinion The AIC identify domestic and family homicides by determining victim relationships to perpetrators. They found that a history of domestic violence was found in a third 34 per cent of the homicides.
Whether domestic homicides were associated with a history of domestic violence is investigated by domestic violence death review teams in some states. Anna Butler, manager of the NSW domestic violence death review team, told Fact Check that while the AIC data was useful, it could not definitively show whether the homicide was a result of a domestic violence incident.
She explained that some cases, such as those involving acute episodes of psychosis, or the actions of a demented patient, would not fit the definition of domestic violence. Her report covering to showed that of the homicides in NSW, 28 per cent had an identifiable history of domestic violence, lower than that found by the AIC.
The Victorian Systemic Review of Family Violence Deathsconducted by the Victorian coroner's court, revealed similar findings, though the proportion of intimate partner homicides was lower. If the homicide statistics may over-estimate the number of domestic and family homicide victims, the police statistics can under-estimate victims.
Deborah Walsh, family violence lecturer at the University of Queensland told Fact Check that domestic violence reports to police were useful but cautioned that not all victims and perpetrators came to the attention of police. The ABS Personal Safety Survey showed that 95 per cent of men and 80 per cent of women who had experienced violence from a current partner had never contacted the police.
A NSW survey, conducted by the Bureau of Crime Statistics and Research, of victims attending domestic violence services showed that only half reported their most recent incident to police and the most common reason for not reporting was fear of revenge or further violence.
Ms Nancarrow said a range of reasons, including increased confidence in police or better education about protection orders, could push up the numbers of domestic violence reports but that was not necessarily an indication the incidence had gone up.
A Victorian report on family violence from the Victorian department of justice reported that the steady rise in reported incidents over time coincided with the introduction of the Victorian police code of practice for domestic violence inand legislative changes to the Family Violence Protection Act. Conclusion Fact Check's survey of domestic violence data in Australia showed that one in six women and one in 20 men have experienced at least one incidence of violence from a current or former partner since the age of However, the national dataset is not able to identify the frequency or severity of victims' experience of violence, a shortcoming that could obscure substantial differences in how men and women experience of domestic violence in Australia.
Let me tell you, there are people dying and people whose lives are absolutely ruined as a result of domestic violence and, what's more, we are all, as a society, the victim. Most males 89 per cent and females 67 per cent who were victims of physical assault reported that the offender was male.
One in five females 20 per cent reported that the offender was a current or previous partner, compared with two per cent of males. Of the women who had a current or former intimate partner, six per cent reported that their partner had forced them to have sexual intercourse at some stage during their lifetime; this is the most common form of sexual violence perpetrated by intimate partners. A further three per cent of these women reported that their partners had attempted to force them to have sexual intercourse and four per cent experienced unwanted sexual touching.
Of the women who were in a current relationship spouse, de facto partner, or boyfriendten per cent reported that they had experienced violence from their current partner over their lifetime, and three per cent over the past 12 months.
Domestic Violence Crisis - A Current Affair Australia
Physical violence was more commonly reported nine per cent, lifetime than sexual violence one per cent, lifetime. Almost four in ten women between 37 and 40 per cent who were in a current relationship reported experiencing at least one type of controlling behaviour over their lifetime; six per cent experienced controlling behaviour in the past 12 months.
Women experienced higher levels of violence from a previous partner than a current partner. Of women who have had a past relationship, 36 per cent reported experiencing violence from a previous partner over their lifetime, compared with ten per cent for a current partner. Previous partners were also reported as perpetrating more severe violence than current male partners.
For example, less than one per cent of women in a current relationship reported that their current partner had used or threatened to use a knife or gun on them. However, six per cent of women who had a former relationship reported that their previous partner had used or threatened to use one of these weapons on them.
Financial stress, personal stress and lack of social support are also strong correlates of violence against women. Further research is necessary, however, to determine whether these factors are primarily causes or consequences of violence against women. A longitudinal analysis of alcohol outlet density found a relationship between alcohol availability and domestic violence. Packaged liquor outlets that sell alcohol for off-premise consumption were particularly implicated.
Between and44 percent of intimate-partner homicides were alcohol related. The overwhelming majority 87 per cent of Indigenous intimate-partner homicides were alcohol related. The IVAWS found that women who experienced abuse during childhood were one and a half times more likely to experience violence in adulthood than those who had not experienced abuse during childhood. Those who experienced physical abuse as children were more than twice as likely to experience violence by a partner as those who had not experienced child physical abuse.
Of women who experienced partner violence since the age of 15, some 36 per cent reported experiencing violence from a previous partner during pregnancy; 18 per cent experienced domestic violence for the first time while they were pregnant.
Some 15 per cent reported experiencing violence from a current partner during pregnancy; eight per cent for the first time. It may be the case that violence follows separation, or the decision to separate is due to violence in the relationship.
Statistics
Overseas studies indicate that leaving a violent partner may increase the risk of more severe, or even lethal, violence. The IVAWS found that experience of current intimate partner violence during the previous 12 months varied little according to education, labour force status or household income.
Women reliant on government pensions and allowances as their main source of household income were also at increased risk of violence by a previous partner over their lifetime. However, they were less likely than older respondents to understand complex aspects of violence in relationships such as the range and seriousness of behaviour that constitutes domestic violence, if and when it can be excused and who is most likely to be a victim of it. They were also more likely than older people to agree with some misconceptions about rape, for example that it is usually perpetrated by strangers.
Further, pro-violence attitudes were greatest in the youngest age group 12—14 years and decreased with age. The Personal Safety Survey found that 12 per cent of women aged 18—24 years experienced at least one incident of violence in the last 12 months.
See the chart below for more detail. Some seven per cent 65, of women aged 18 to24 years experienced physical assault and 3 per cent 28 experienced sexual assault in the last 12 months. Experience of physical and sexual assault decreased with age to less than one percent of women aged 55 and over.
Reports of such physical violence increased with age to 42 per cent of women aged 19 to 20 years. While rates for male victimisation were similar, females were at least four times as likely as males to have been frightened by the experience. Some 14 per cent of females, compared with three per cent of males, indicated that they had been sexually assaulted.